Mission Statement
We the members of St. Gabriel of the Sorrowful Mother Parish faith community believe in Jesus Christ as our Savior and head of our Church.
We accept His commission to love and serve God through prayer, study and celebration of the sacraments, especially Eucharist.
We accept His will to love our neighbor as ourselves through acts of charity, gracious stewardship of our gifts and talents, and welcoming the stranger.
We strive to imitate the example of our patron, St. Gabriel, who vowed each day to act in the most perfect way possible, desiring never to have even the smallest part of sin enter his soul.
We call upon the Holy Spirit to inspire us to be witnesses of gospel joy in a world of fragile peace and broken promises so that we may one day enter the home of the heavenly Father.
Message from the Pastor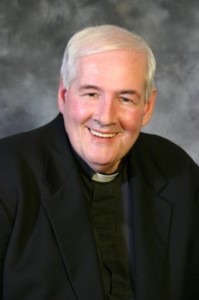 Welcome and thank you for visiting our website! My name is Fr. Hickey and I am the Pastor of St. Gabriel of the Sorrowful Mother Parish Community in Stowe, PA. We are a vibrant and faith-filled parish community with many activities. I am privileged to work with a wonderful staff and to serve with so many wonderful people here in many capacities at St. Gabriel of the Sorrowful Mother.
Our parish is composed of many people with diverse backgrounds and people who give graciously of their time, and talent, and treasure. I invite you now to peruse our website and keep informed. What unites us is our Mission as we seek to know Jesus on a daily basis and to come together in Word and Sacrament as we celebrate the Eucharist. Come and join us!